September 2, 2021
Posted by:

JPM 4 Marketing

Categories:

Client Management, Digital Marketing, Legal Marketing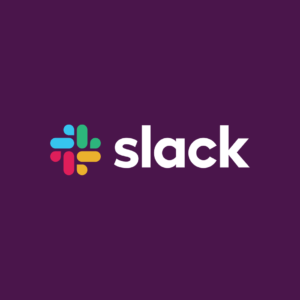 If you haven't heard of Slack, now is the time to learn more about it.  Slack is essentially a digital messaging app that allows teams to work more effectively together. Slack is similar to Microsoft Teams. Even if all your employees work in the same location, Slack can improve communication and efficiency. Slack keeps all communication within one file and that includes chats, voice messages, documents and videos.
Slack allows you to organize conversations into "workspaces" and allow groups within the workspaces to be public or private. You can create files within Slack, make phone calls, update databases, and organize cases.
Slack calls itself, "the email killer" and for many law firms this is true.  The app is loaded with flexible integrations and organization tools. Slack has become so popular that it is the fastest growing SaaS ever. The app is used by over 70% of Fortune 100 companies.
Slack's platform allows law firms to create a centralized location for information by offering integrations with 100's of other tools. For example, you can link Slack to Google Drive and create a Slack message whenever a new Google Drive document is created. Other popular integrations include: Outlook Calendar, Twitter, Asana, HubSpot, Zoom, Salesforce, and RingCentral. For a complete lists of apps that work with Asana, go here:  Slack Apps In total, Slack can integrate with over 2,200 different apps.
Using Slack allows law firms to keep all files and conversations related to a case in one easily accessible location that has a chat room as well. Not only can Slack help with your cases, it can help keep your marketing organized as well since it works with Google Analytics. To learn more about the basics that Slack offers, you can go to this area of their website: Slack Basics
Can you imagine an office where ALL the content related to a case is accessible in one search (Chats, documents, emails, voice recordings, photos)?  That's what Slack offers!  
If you need help creating a successful marketing strategy and improving your results, please feel free to schedule a phone appointment with me.