November 22, 2022
Posted by:

JPM 4 Marketing

Categories:

Conversion Rate Optimization, Digital Design, Digital Marketing, Legal Marketing, Website Design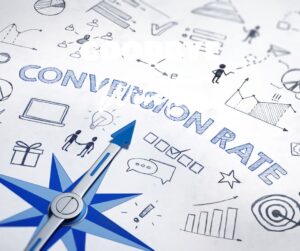 For most websites the homepage is the best page for converting users to leads. Many legal websites use this space to provide a lot of information and internal linking.  To get the best results from your homepage keep your visitors' user experience and journey in mind. 
Data shows that 85%+ of users access websites via their phones. With this in mind make sure your website is a "mobile first" design providing an effortless way for users to interact with your site. This is one of the best ways to increase conversions.
You'll want to put your best foot forward by having your most important Call To Action (CTA) front and center on your homepage. Make certain it is highly visible on mobile and desktop devices. Keep the language on this CTA straightforward and simple. It is a good idea to make this CTA sticky for mobile devices.
Offer multiple CTA's on your homepage. This ensures that users that want to interact more with the page before making a decision can easily engage with CTA's Ideally offering users the opportunity to engage with your website at each section creates a natural journey. These CTA's can be links to internal pages with more detail, opportunities to chat live or links to your blog. 
Show trust signals on your homepage.  These can be highlighted reviews, links to reviews or links to your social media pages. Additional trust signals are logos, awards, pictures of partners and association memberships.
Lastly, make sure you have a CTA at the bottom of your homepage.  As users scroll through your content this CTA should give your users a low key way to stay in touch such as signing up for a newsletter. Keep this CTA simple by allowing users to only provide one piece of information, like their email address.
If you need help creating a successful marketing strategy and improving your results, please feel free to schedule a phone appointment with me.