November 20, 2020
Posted by:

JPM 4 Marketing

Categories:

Content Strategy, Digital Marketing, Legal Marketing, Marketing ROI, Organic SEO Strategies, SEO Strategies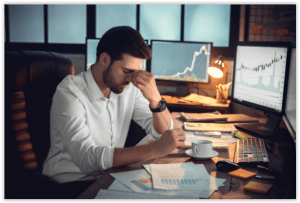 One of the comments I frequently hear from new clients is that they don't want to invest in SEO because they've tried it and SEO doesn't work for them.  SEO is a proven strategy that does work, but it is a marathon, not a sprint!  There are many reasons an SEO strategy may not be working but there are 3 reasons that seem to be the most common and the easiest to fix.
Not Giving It Enough Time.

 We are programmed to get immediate results in digital marketing.  As an inbound marketing channel, SEO takes consistency and time to be effective and produce results. This can be a challenge because you are creating content and doing the right things but not seeing results. It will typically take 6 months of consistent SEO strategies before you begin to see results.  When you're planning a strategy make

a minimum commitment of 6 months regardless of whether or not you are seeing results.

  Once you've hit the 6 month mark, then you can make any "tweaks" that can improve your results.
Not Having a Strategy.

This is linked to the same problem as #1, without a strategy you don't have a plan, including a timeline.  Many companies don't take their SEO strategy seriously and treat it like an afterthought, something to play around with when they have time.

SEO needs to be a fundamental part of your digital marketing strategy.

 This means you need to invest time in research, creating a methodology and having a team member dedicated to this marketing channel.
Using Dated Methods & Practices. 

Artificial Intelligence (AI) is here to stay!  AI is being used heavily by Google and other search engines to better identify what audiences want and how they search for products and services online.  To make certain your SEO strategy is relevant, you need to have a team member who has current or very recent SEO experience.  Many companies add SEO responsibilities to someone in their marketing department as an "add-on" to their current duties.

 
Inbound marketing is a specialty marketing channel and to be effective you need someone who is dedicated to its success.  Too often companies look for a "cheap" way to incorporate SEO into their marketing mix.  If you don't have someone in house who is an inbound marketing specialist then consider outsourcing your SEO duties to a specialist.