March 23, 2022
Posted by:

JPM 4 Marketing

Categories:

Branding, Digital Marketing, Local Marketing, Marketing Demographics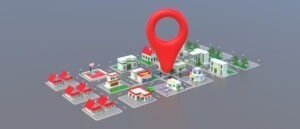 Nextdoor is becoming one of the most popular ways that communities create connections. It's also a great place to promote your law practice to neighborhoods in your area.  The number of active users is close to 100 million and growing!  Nextdoor is a private social network that only people within their unique community can join.  To join Nextdoor you must have your address verified. The network has become one of the best resources for neighbors to recommend local businesses.
This is an especially good platform to join for smaller law firms or solo practices. To create a business account on Nextdoor you can create or claim your free business profile, https://nextdoor.com/create-business. If you live in the same community as your law practice, it's recommended that you create a separate account for yourself as an individual. Select quality photos for your profile and create a friendly message.  Once your account has been verified and is active, make sure you start building a network by letting your clients know that you are now on Nextdoor. Request reviews from current and past clients. 
On Nextdoor you can promote events, create groups and post to the community feed. Participating in all these sections can make your profile more visible. 
You can also advertise on Nextdoor. For example, if your law practice offers free initial consultations, this is something you could promote through local ads. Just like with Google Ads, you can run several metrics for your Nextdoor ads to track any traffic and leads you're getting there. In fact, you can create tags so that your Nextdoor traffic is tracked through your Google Analytics account. 
Advertising on Nextdoor is relatively inexpensive with ad costs as low as $75. Neighborhood sponsorships can be even lower cost depending on the zip codes you select. A prime zip code may run around $150 a month. Remember to use a friendly tone in your Nextdoor ads, use quality photos and promote your website. 
If you need help creating a successful marketing strategy and improving your results, please feel free to schedule a phone appointment with me.