October 7, 2021
Posted by:

JPM 4 Marketing

Categories:

Digital Marketing, Legal Marketing, SEO Strategies, Uncategorized, Website Design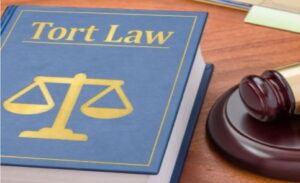 Microsites are perfect marketing tools for Mass Tort Cases.  By constructing a microsite you can create awareness of your case, target a specific demographic and create focused content specific to your case. 
When you are trying to target a specific group without spending a small fortune, microsites are an excellent solution.  The streamlined structure of microsites keeps your costs lower while delivering powerful results.  Another important feature of microsites is the ability to accurately measure your marketing results through analytics.  A microsite will have calls to action specific to that site. Having analytical details readily available allows you to effectively manage your campaign and message for the best results.
Another reason microsites deliver strong results for Mass Torts, is the speed in which they load.  Today's audience has limited focus and short attention spans.  Most people will access your website through their cell phone and microsites load quickly and are simple to navigate. In other words, your audience can quickly and easily find the information they need making it more likely they will complete a call to action on your microsite.
While updating content and providing new content to your main site is important, utilizing microsites to highlight special areas of your law practice or specific mass tort cases, you are improving SEO for your brand across all channels.  By including a link to your main site on your microlink, you can improve your SEO and increase brand awareness. 
Don't be afraid to try new things with your microsite, like including infographics.  A helpful infographic could walk visitors through the process of mass tort timelines. Take them on a journey.  Remember, if it doesn't work, microsites are flexible and easy to update or change!
Examples of Microsites:
Every Last Drop  (Award Winning Microsite)
If you need help creating a successful marketing strategy and improving your results, please feel free to schedule a phone appointment with me.