April 20, 2022
Posted by:

JPM 4 Marketing

Categories:

Branding, Content Strategy, Digital Marketing, Keyword Strategy, Legal Marketing, Marketing ROI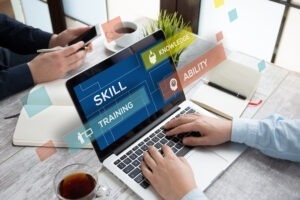 Many law firms are currently struggling with finding and attracting legal office staff. Some are managing with their limited staff by assigning more duties to existing staff, including marketing tasks.  While this may appear to be a good short term solution, in most cases it is costing law firms through lost opportunities. 
Rather than assigning marketing tasks to internal staff, law firms can benefit greatly by outsourcing marketing tasks through freelancers.  Effective marketing strategies require specific technical, writing and analytical skills.  It is rare and expensive to find one individual who encompasses all the qualities to develop, generate and maintain successful marketing campaigns.  Utilizing freelancers can help you access experts in marketing your law firm while giving you flexibility and freedom to make adjustments when needed.
Freelancers can be retained on a long term basis or hired specifically for a large project. You can access expertise without incurring the risk of an employee (no unemployment, workers comp, benefits, etc…). While a freelancer's rate may be greater than you would pay an employee, keep in mind you don't have payroll tax expense, Medicare expense or any benefits.  Freelancer's utilize their own resources and generally work from home. 
Using freelancers also opens your pool of potential sources to a global market.  You can find the perfect expert to work with your team. If you are working with a limited budget or find that your marketing staff are being pulled in too many directions, are burned out or are not performing at a high level then consider looking for a freelancer. 
Marketing freelancers range from:
Marketing Consultants

– Outside advisers who can help you develop a marketing plan, source freelancers, conduct market and competitor research, execute strategies and oversee/ report results.

Social Media Experts

– Create content (including design) to post on your SM channels, run ads, develop story lines and engage with followers.

Copywriters

– Writing experts who write content for websites, newsletters, blogs, etc… that educates and converts users. Keyword development should also be provided.

PPC Experts

– Create digital ads that drive new business, monitor ad performance and adjust campaigns regularly.

SEO Experts

– Create a keyword strategy and content to drive organic search users to your website.

Graphic Designers

– Create custom designs to accompany ads and content.
If you need help creating a successful marketing strategy and improving your results, please feel free to schedule a phone appointment with me.