February 3, 2022
Posted by:

JPM 4 Marketing

Categories:

Branding, Conversion Rate Optimization, Digital Marketing, Legal Marketing, Retargeting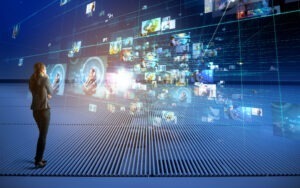 The harsh reality of online marketing is that even if you have a lot of new visitors to your website, most will leave without taking any action. Typically, fewer than 5% of 1st time visitors will complete a form or take any action on your website.
Clearly they had an interest in your service or they would never have visited your website. How can you keep your brand in front of those visitors and increase the chances that they will return to your website and complete an action?  The answer is Dynamic Search Ads (DSA).
The most effective DSA's are designed to target visitors to the most popular pages on your website.  When you look at your website analytics you can see what pages received the most visits.  For example, if you are a family attorney, maybe your most popular page is "Divorce Mediation".  With DSA's you can target the website visitors who went to this page. 
When you use DSA's for retargeting, the DSA's will match the website user's search query against the content on your page. Once this is complete, DSA's will automatically create headlines and direct anyone who clicks on the ad to the specific page on your website. 
This is a great way to retarget your website visitors. Of course you can also use DSA's for wider audiences by using a category rather than a specific website page.  Historically DSA's generate a 29% increase in conversions.
Just like PPC ads, DSA's use a bidding process. However, with DSA's rather than bidding on keywords, you are bidding on your auto targets, i.e., the list of different pages on your website that you want to target.
There are many upsides to DSA but the negative side is that you don't have full control over the ad headline since Google generates it.  If you would like to learn more about Dynamic Service Ads you can use the links below:
Google Support: Create a Dynamic Service Ad
If you need help creating a successful marketing strategy and improving your results, please feel free to schedule a phone appointment with me.