January 5, 2022
Posted by:

JPM 4 Marketing

Categories:

Content Strategy, Digital Marketing, Keyword Strategy, Legal Marketing, Organic SEO Strategies, SEO Strategies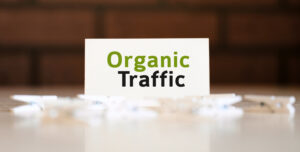 With the front page of Google capturing the large majority of online traffic (Value of Organic First Page Results), setting a SEO goal for the year or quarter is no longer sufficient for Law Practices.  To remain relevant and increase your organic traffic (SEO) you must have a process for measuring your results and managing your content. Most practices can review this data monthly and make changes but for large practices they may need to be analyzing weekly data.
"According to Moz, the first page of Google captures 71% of search traffic clicks and has been reported to be as high as 92% in recent years.  Second-page results are far from a close second coming in at below 6% of all website clicks."  The Value Of Search Results Rankings
One of the best ways to improve your SEO results and page ranking, is to add Geo-Targeted Location pages to your website. This is especially useful when you have more than one location.  Creating a page for every location is essential for ranking on the 1st page of local searches. To maximize the SEO results for your location pages you will want to use local data, such as "Divorce Lawyer, Mission Viejo". You can also use the same keywords that you typically use for your SEO strategy.
To maximize the search results for your Geo-Targeted page, be sure to research the demographics for your area so you can utilize keywords that will resonate with your audience in that location. Adding a map will also help Google recognize the local authority of your page. Using geo-targeted pages on your website is an excellent way to generate leads and create brand recognition in specific local markets. 
Once your page is created you'll want to determine where to put it on your website.  One natural place to put this would be in a section that lists what areas you serve. Additionally, you'll want to use images that reflect the local environment and style. Images should enhance your written content, not distract from it. 
If you need help creating a successful marketing strategy and improving your results, please feel free to schedule a phone appointment with me.