November 10, 2020
Posted by:

JPM 4 Marketing

Categories:

Content Strategy, Digital Design, Digital Marketing, Legal Marketing, Marketing ROI, SEO Strategies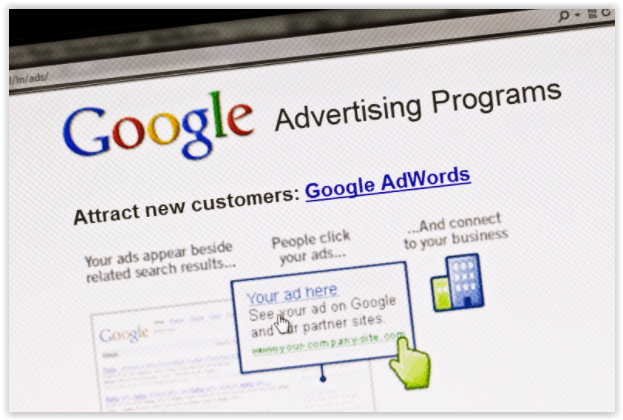 Google Ads is Google's pay-per-click (PPC) advertising program, which allows businesses to bid on the chance to show ads next to searches on Google.com.  You only pay when someone clicks on your ad, and the ads give you the opportunity to be noticed by a wider audience online. You can change and refine your ads anytime to reach a specific group of people (by interest, geographical area, etc…). 
Unfortunately many companies waste thousands of dollars on Google Ads by making some simple mistakes. Here are some of the most common mistakes that companies make:
1.   Not doing Keyword Research before they design their ad.  It's so important to do your research and choose a few good keywords.  Also make sure you include negative keywords in your research. Many companies throw every keyword they can into their ad. This creates way too many ad groups, requires an excessive amount of landing pages and is difficult to manage and track properly.
2.  Not using a call to action.  Even if people see your ad and feel connected to it, if you don't have a specific call to action, there is no reason for them to click on your ad now.  Examples of effective calls to action are, a special offer, a free downloadable document, a downloadable coupon, etcetera … This is a must for any type of advertising or marketing.
3.  Not mentioning what makes them different from their competition. You can be sure that your competitors are marketing to many of the same people your ads reach.  Do you have the latest technology?  Are you a multi-generational business with deep ties to the community? Do your employees have more experience than your competitors?  Whatever sets you apart, make sure you incorporate that into your ads.  However, don't focus on pricing.  If you focus on price that's what your potential clients will be focusing on.  Once a potential client focuses on price you are in a race to the bottom with your competition.
4.  Not using split testing.  Running a couple of different Google Ads is critical to determining which one is working the best and focusing your efforts and dollars into promoting that ad. Performing split testing will help you refine and perfect your ads and better target where you spend your marketing dollars.
5.  Not paying enough attention to your landing pages. Make sure your landing pages are user-friendly and answer any questions your viewers may have. This requires having multiple landing pages for your various ads.
6.  Relying on Google Ads to improve organic SEO ranking. Google Ads are nowhere near as effective as content for improving your organic SEO ranking. Comparing Google Ads to SEO is really like comparing apples to oranges, they are simply not the same thing. There are some strategies using Google Ads to help your SEO but these strategies should be supplemental to creating your own content.