October 25, 2020
Posted by:

JPM 4 Marketing

Categories:

Content Strategy, Digital Marketing, Legal Marketing, Marketing Demographics, Marketing ROI, Organic SEO Strategies, SEO Strategies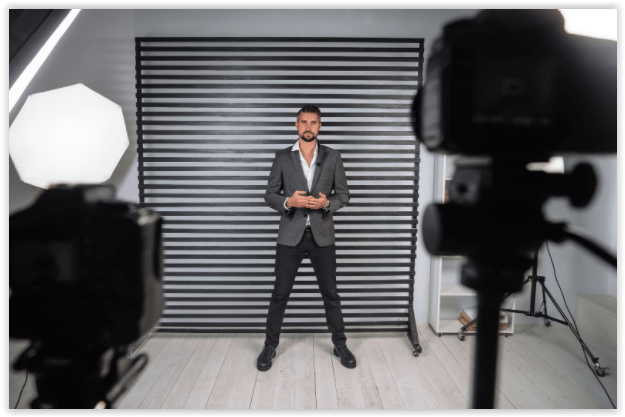 As anyone with tweens or teenagers can tell you, video marketing is HUGE. When I want to learn about something, I "Google" it, when my kids want to learn about something they "YouTube" it and look for a video. With nearly 2 BILLION users logging in monthly, YouTube is a must for any successful marketing campaign. 
One of the most effective videos you can use in your marketing is the "Explainer" video.  Think of this as what we used to call the "Elevator" Pitch. Based on analysis and current trends, the ideal length for an explainer video introducing yourself and your firm is 90 seconds. Keeping your video this short accomplishes a few things:
Keeps your costs low if your using a video marketing company

Increases engagement

Has a higher conversion rate
In order to engage and inform audiences, the key elements your introduction video should include are;  introduction to yourself, a few words about what makes you and your firm different from everyone else, how long you've been practicing, and your legal specialties. After that you will want to have a call to action, like asking viewers to visit your website. 
Your introduction video should have a friendly feel to it so viewers feel like they know you after they've seen your video.  To make your video more engaging, use personal photos, show pictures of your office, pictures of you doing things you love or of local places you love.  For example, if you like to hike in your free time, show a picture of yourself on a hike or a picture of a local hiking spot. Showing these types of pictures will personalize your video and help you connect with local audiences. 
These are great tools to share on LinkedIn and Facebook. Make sure you include subtitles on your videos. A survey of U.S. consumers found that 92% view videos with the sound off on mobile, according to a new report from Verizon Media and ad buyer Publicis Media. Mobile Videos Often Watched Without Audio, Study Finds 
Don't worry if you aren't comfortable in front of a camera.  You can use a picture of yourself and other images to share your story.  YouTube even provides a guide to help you if you want to shoot your own video.  YouTube Making A Video Guide. You can also find many introduction video templates to use for your video by doing a simple internet search.
Before you even start conceptualizing your video, take some time to go on YouTube and look at other attorney's videos.  Take note of the ones you like and why you like them. But remember, even if you watch a 2 minute video and like it, make sure you keep yours to 90 seconds for the best results.
Once you've made an introduction video, start working on "explainer" videos that highlight your services, or a recent legal case, or a new law. Remember to add a personal touch to these videos by using a combination of pictures and graphics.