December 3, 2020
Posted by:

JPM 4 Marketing

Categories:

Content Strategy, Digital Design, Digital Marketing, Legal Marketing, Organic SEO Strategies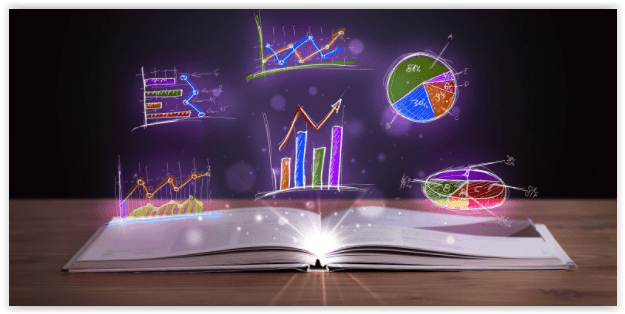 If a picture is worth a thousand words, then an infograph is worth 10,000!  There is nothing that conveys information more concisely or clearly than an infographic. Any professional services business should be using infographics in their content.  Infographics incorporate color and organization which makes them eye-catching.
Infographics can attract wider audiences, make a lasting impression with audiences, create natural backlinks to your site and improve your SEO ranking.  Infographics can inform, educate and engage viewers. Below are some of the most effective ways to incorporate infographics in your marketing strategy.
Use infographics on your landing pages.

  They attract more attention and keep people on your pages longer.  Instead of using bullet points or highlights to convey information, try a colorful infographic. Research has shown that blues create are often associated with trust and reliability while reds are more associated with determination and passion. To learn more about using color in your marketing go to this link:

The Psychology of Color and Graphic Design

Use infographics in your email blasts.

Emails are much likely to be read if they are a few sentences and an infographic versus a few paragraphs. You can even test this by doing a split test. 

Infographics are ideal for social media posts.

Social media feeds are designed for scrolling not reading.  Using an infographic with a brief sentence about your post will get much more engagement than posting several sentences and a picture. Additionally, infographics are ideal content for sharing.

 Infographics can be used in video presentations.

A simple way to do this is to create a slide for each point and then present the completed infographic as your last slide.
Many professional services, such as attorneys or accountants are trying to convey a lot of information quickly in order to attract new clients.  Let's face it, people are less likely to read now and you only have a few seconds to grab their attention.  Would you rather read a few paragraphs about DUI Arrests and Costs or would you rather see this?
E:Mail Subject Line, PPC AD, Facebook Ad or Social Media Post: 
Should You Hire An Attorney for Your DUI Case? Or
Has Someone You Know Recently Been Arrested for a DUI?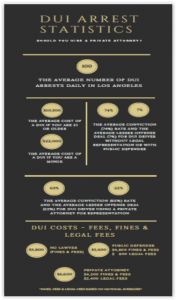 Conveying all the information represented in this infographic would take at least a few paragraphs. The infographic is eye-catching and informs readers in an easy, simple format.