January 24, 2022
Posted by:

JPM 4 Marketing

Categories:

Branding, Digital Marketing, Innovation, Legal Marketing, Organic SEO Strategies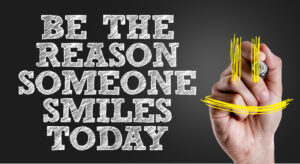 Creating good will is an excellent way to invest in your Law Firm's brand. Although, you'll quickly find that the benefits of helping others goes far beyond marketing value.
One of the best ways to create good will is to be involved in your local community through sponsoring events or volunteer work. Identifying volunteering opportunities is frequently overlooked when law firms develop a marketing plan, in reality, this area should be considered as part of your brand building efforts.
If you don't already have a charity or community event that your law firm contributes to on a regular basis, this is the time to find one.  In our current environment there are many segments of our communities that need help including; local schools, healthcare facilities, animal rescue groups, children services, veterans and senior services.  Volunteering outside of legal services can help provide some balance to your work/ home life and exposure you to a more personal perspective.  For example, if you are a family attorney who issues protective orders, volunteering with a women's organization may give you a different perspective and stronger sense of purpose for your clients. 
One overlooked area that allows you to help your community is by encouraging your staff to volunteer locally. Offering a day or two a year of paid leave specifically for volunteer work is an excellent way to create good will among your team as well as within the community. Offering staff paid time off to help in the community not only provides much needed help to your community, it creates a sense of purpose for your staff. 
If you're a small firm with limited staff you may need to get more creative. I've heard of a small company in New York that spreads the word for all the local Hockey fans who are attending a specific home game a few weeks before Christmas to bring a teddy bear to the game.  When the home team scores their 1st goal, everyone is encouraged to throw their teddy bears onto the ice.  The teddy bears are then collected by the company staff and donated to the local Toys for Tots.  Teddy Bears on Ice, Brilliant!
Encourage staff members who participate in charity work to take pictures and to share them so that you can post them to your website and your social media pages. These types of posts and activities are a good way to reach audiences that are not receptive to traditional forms of marketing. 
If you need help creating a successful marketing strategy and improving your results, please feel free to schedule a phone appointment with me.