March 15, 2022
Posted by:

JPM 4 Marketing

Categories:

Branding, Content Strategy, Digital Marketing, Legal Marketing, Marketing Demographis, Organic SEO Strategies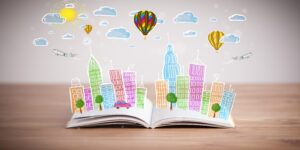 City pages are a powerful SEO tool that many legal firms do not utilize. City pages can help your practice rank in surrounding cities around your main location.  City pages can help you get found by new customers and improve your rankings for niche services within your area.
The best way to add city pages to your SEO marketing strategy is to add pages to your website. These are targeted pages that are optimized specifically for neighboring areas. By optimizing for these areas, only people searching in those areas will see the page. 
If you live in a smaller area, you can create county pages rather than city pages. If you build a county page, make sure to list all the cities within that county on your page. You can do this by adding tags for each city.  Using targeted keyword phrases and using strategic tags you can increase your ranking in areas beyond your location. 
Because city pages are built directly into your website you can get creative and detailed. City pages will perform best with long keyword phrases. Within the city page you can create links to go to other pages on your website. For example, if you are a Personal Injury Attorney, you could talk about specific personal injury topics on your city page and then put in a link for users to click if they want more information.
Another way to increase the authority of your website is to add information specific to that geographic area. One way to do this is to add outbound links to prominent landmarks, businesses, or any well-known area within that city. For example, for our personal injury attorney, outbound links to the local DOT and DMV could be added as well as any local DUI self-help resources. 
Keep in mind city pages are an SEO strategy so it will take a few months for you to begin noticing results.  It takes a while for Google to start ranking your city pages. 
If you need help creating a successful marketing strategy and improving your results, please feel free to schedule a phone appointment with me.