August 31, 2021
Posted by:

JPM 4 Marketing

Categories:

Client Management, Digital Marketing, Legal Marketing, SEO Strategies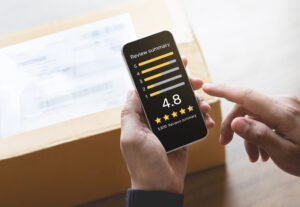 It is almost impossible to overstate the importance of collecting quality reviews in the world of digital marketing. Online reviews are today's equivalent of referrals. They are one of the top 3 ways customers find you and make a decision whether to hire you.
According to the US Bureau of Statistics data, 93% of consumers regularly read online reviews, 85% trust online reviews as much as a personal recommendation, and 40% form an opinion after reading just one to three reviews. Without a doubt, online reviews are becoming a major component of your marketing strategy.  In 2018, Moz conducted a study showing that reviews make up for 15.44% of Google ranking factors. 
Many law firms have assigned an inhouse team member to be responsible for requesting and posting reviews. This works for some, but more often than not, the process established is inconsistent and ineffective over time.
An alternative solution to improve your reviews and attract new clients is to hire a review service or reputation management company.  In addition to providing a reliable, consistent source for collecting client reviews, many of these companies can also aggregate your reviews.  If you have reviews on various sites like Google, TrustPilot and Yelp, having all those reviews collected and accessible in one location can provide a boost to your SEO and your practice.
Using a service that can aggregate reviews is important because it will allow your clients to provide reviews on sites they already use.  Instead of requiring them to create a Google account they can simply review you through the Facebook account they already have. This makes it much easier for clients to provide a review!
If you need help creating a successful marketing strategy and improving your results, please feel free to schedule a phone appointment with me.