November 5, 2020
Posted by:

JPM 4 Marketing

Categories:

Content Strategy, Digital Marketing, Legal Marketing, Marketing ROI, Organic SEO Strategies, SEO Strategies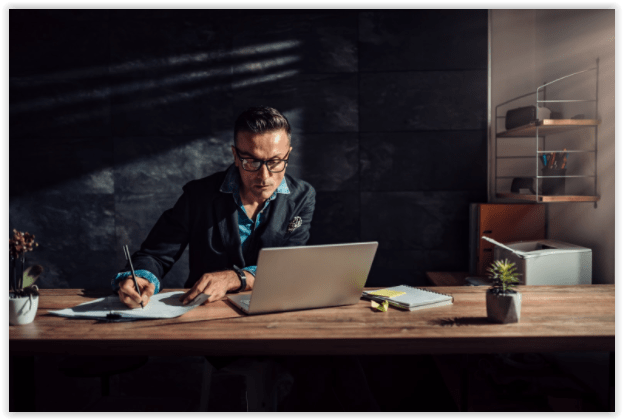 It's pretty common knowledge that content boosts your SEO rankings and increases your exposure to potential new clients. When law firms hear that they need to start writing blogs that advice is usually met with a less than enthusiastic response.  The bad news is that writing is hard and time consuming!  The good news??? You can repurpose your blogs! In other words, instead of spending valuable time researching and creating new content, you can spend your time getting your content to more people. 
Some advantages of repurposing content are; improving your SEO rankings, establishing yourself as an authority on a specific subject and  reaching a new audience. 
There are many ways to repurpose your blog content.  You can use the blog as a script for a YouTube video, a live Facebook presentation or a LinkedIn presentation, you can reach out to other professional and post your blog on their site as a guest (one of my favorites), you can repost the blog on your social media sites or in special interest groups, create a slideshow that you can post on your website, your social media sites or send out in emails, use the content for a podcast, and  use some of the content for a new ad or marketing campaign.
Some online tools that can help you repurpose your content are, Animoto, Visme, Blurb, Canva, Adobe Spark, Videoscribe and Doodly. There are also many other free online tools available to help you create videos, presentations, newsletters and email campaigns.
The best content for repurposing is content that is relevant for an extended period of time.  If you write a blog about an issue that is currently trending the shelf life may not be good for repurposing.  However, if you are writing a blog about the most important questions to ask a Personal Injury Attorney, that blog would have a long shelf life and could be repurposed multiple times using a variety of titles to improve your  visibility and SEO rankings. For example:
                           Blog:   How to Find a Personal Injury Attorney
        YouTube:  The Most Important Questions to Ask a Personal Injury Attorney
Facebook Live: Do You Really Need a Personal Injury Attorney?
               Email: What You Need To Know About Hiring a Personal Injury Attorney
Ideally you will want to repurpose the content that had the best response.  You already know this content is effective so this is ideal content to repurpose and reach new audiences.
To maximize the benefits from repurposing, make sure your content uses long-tail keywords, has compelling images, has links back to your website, uses unique tags, and is mobile friendly. Once you've created a library of good content, then create a calendar for different repurposing posts.  With solid content and a schedule for repurposing posts you are on your way to increased digital visibility and higher SEO rankings.