February 8, 2022
Posted by:

JPM 4 Marketing

Categories:

Content Strategy, Digital Marketing, Keyword Strategy, Legal Marketing, Marketing Analytics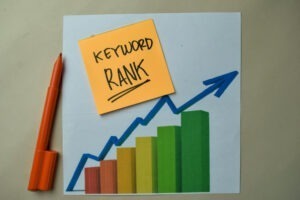 Having an SEO content strategy is critical to the success of any legal digital marketing campaign. Once you've identified the keywords for your campaign and the campaign is actively running, you'll want to monitor your keyword performance monthly. If your keyword rankings have declined there are a few reasons that could be causing the decline. 
Frequently this is a temporary decline and you or your marketing agency haven't done anything wrong. For example, if you had 35 keywords ranking on the 1st page and the next month only 22 keywords ranked on the 1st page, what would cause this drop?
One of your competitors is outranking you. Sometimes a competitor may have increased their content and outranked you in keywords. You can go to your Google settings and turn off "personalization" to see where you stand in relation to your competitors. You can also run your competitor's website through Website Auditor to see if they are outperforming you technically as well as see the quality of any links they may have on their website.
Your website may be violating Google guidelines. For example, you have a link that isn't viewed as natural or relevant to your content. Your website may have been hacked and is sending viruses to people who interact with it. You've posted duplicate content on your Website.
Did you recently make changes/ updates to your website? Sometimes when you make changes it temporarily affects your keyword rankings.
Did Google implement a recent algorithm update? When Google updates its algorithms, you need to ensure that your website content will still rank well. This is one more reason that always focusing content on user search intent and having a website that provides a great user experience are always the best practices.
Remember that keyword ranking fluctuations are common monthly. If your declines continue for a few months and you've confirmed that none of the issues listed above are causing the decline, then it may be time to review your keyword strategy.
If you need help creating a successful marketing strategy and improving your results, please feel free to schedule a phone appointment with me.