December 29, 2020
Posted by:

JPM 4 Marketing

Categories:

Digital Marketing, Email Marketing, Legal Marketing, Organic SEO Strategies, SEO Strategies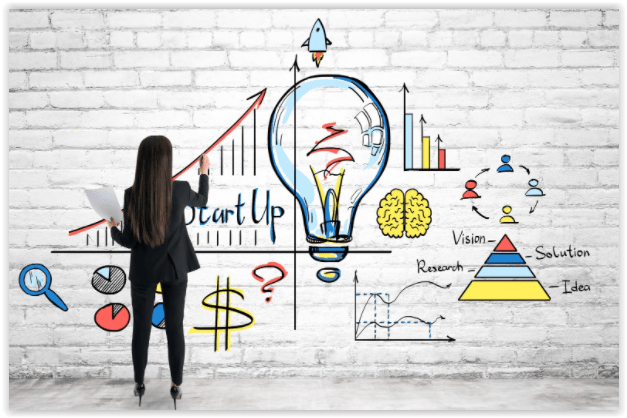 We can all agree that 2020 has been a year like no other!  In spite of the extraordinary challenges in 2020, it was a 13 year high for business startups according to Business Insider. New businesses need to invest their money wisely, especially when it comes to their marketing strategy. For small businesses and startups marketing is necessary for survival.
'Because the purpose of business is to create a customer, the business enterprise has two—and only two—basic functions: marketing and innovation. Marketing and innovation produce results; all the rest are costs."  Peter Drucker (Famous Management Theorist) Peter Drucker's Theory.
If you're a start up business how do you develop your marketing strategy on a tight budget?  Here are some simple ways to begin investing in marketing and building your brand. 
Build a social media presence.

Developing a social media presence is a simple and cost-effective way to begin promoting your business and engaging potential new clients. So many companies start a social media campaign but do not stay active and engaged. 
To be successful you will need to create a posting schedule (3 times a week is sufficient) and stick to the schedule!  Make sure you are posting engaging content on a regular basis.  Doing this will keep you ranked high in people's feeds and put your name in front of future clients. Once you've had a few posts that created several likes, focus on recreating those types of posts.  On Facebook For a few cents you can boost a post and develop new followers. 
Create an Email list.

Begin building an email list by using friends and associates emails. Send out weekly emails to your list highlighting special offers or content that people find interesting.  Set a goal for the amount of new emails you want to add to your list every week. There are several affordable CRM's that you can use to schedule and track your email campaigns. Here are a few: 

Constant Contact

,

sendinblue

,

Drip

, and

Mailchimp

.
Google Ads

. Specifically, Google Search Ads which are one of the most common forms of digital marketing. By focusing on Search Ads you can reach users with intent since they are searching for a specific service or product. 
Google Ad prices are based on the popularity of keywords, i.e, the more popular a keyword the more money you will need to invest.  Using a professional Digital Marketing agency is the smartest path to success in this type of marketing.  A professional can spend time on keyword research and find the best keywords for your business based on popularity and price.  Without some professional help in this area you can make a substantial investment with little or no return.