February 15, 2022
Posted by:

JPM 4 Marketing

Categories:

Content Strategy, Digital Marketing, Legal Marketing, Organic SEO Strategies, SEO Strategies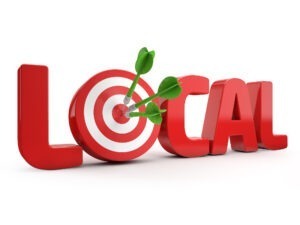 Location based searches have a lower search volume, but these searches are more focused and carry more intent which means the users have a higher chance of converting. There are a few ways you can incorporate location targeting into the content for your website.
The simple way is to use local zip codes, town names or general names for your area into your content. So instead of saying, "An experienced divorce attorney" you would say "An experienced Tampa Bay divorce attorney." You can create pages on your website that only show up when a specific area is searched.  For example, if you are a Tampa Bay attorney, you may want to have content for Tampa Bay and also for St. Petersburg on your website.
Make use of Google My Business for any physical office locations you have. This is a great way to rank high in local SEO search, especially when people are searching on their mobile devices. Make sure to post at least once weekly and use keywords and phrases in your posts.
Once you've written your content, you'll need to post it to your website pages.  The best place to add these pages is under your "Areas We Serve" on the top navigation bar. If your law firm practices in several areas of law you may want to post these pages under different law sections and make sure that you use tags like "divorce attorney west palm beach" or "family law attorney tampa"
Blogs can be used as Location Based SEO by writing content like, "How to Find The Best Family Law Firm in Tampa" or "Steps to Find the Best Divorce Attorney in West Palm Beach." Writing topics and then assigning them a location is an great way to improve your location based SEO results. 
If you need help creating a successful marketing strategy and improving your results, please feel free to schedule a phone appointment with me.