March 26, 2021
Posted by:

JPM 4 Marketing

Categories:

Content Strategy, Digital Marketing, Legal Marketing, Organic SEO Strategies, SEO Strategies, Website Design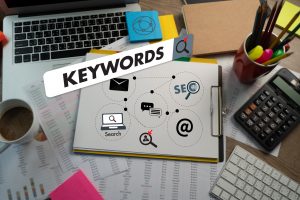 Most firms are aware that keywords drive SEO but understanding the difference between keyword stuffing and keyword clusters will greatly influence your SEO results. In a nutshell, keyword stuffing is the practice of using high search keywords that are not relevant to your content.  Keyword clusters are a way to capture slightly different search intent.  
Keyword stuffing includes the practice of loading a web page with particular keywords in the content, mega tags, images etcetera. Sometimes keyword stuffing is referred to as "spamdexing". As search engines become more intelligent they are focusing on natural speech and user intent.  In other words, search engines are quick to recognize keyword stuffing and penalize sites that implement this strategy. 
Keyword clusters are natural phrases that represent various ways a user might search for your services. I think keyword grouping is a more accurate description for this practice.  An example of keyword clusters is:
Personal Injury Attorney

Local Personal Injury Attorney

Accident Attorney

 

Negligence Attorney

 

Workplace Injury Attorney

Slip and Fall Accident
All these phrases represent various search intent and ideally should be used on a personal injury attorney website. Developing keyword clusters for your service areas should help guide your website development and content strategy. Once your website is designed and public, blogging is an excellent way to reinforce your keyword clusters and attract a wider audience.
Keyword clusters also help prevent "keyword cannibalization" which happens when you accidently put your content into competition with itself by using the same keyword for multiple posts.
Developing keyword clusters is time consuming and heavily data driven to perform internally.  If you aren't using a marketing team to help with your SEO, then here are a few keyword clustering/ grouping tools you can use to help you; WordStream Keyword Grouper, Serpstat and Spyfu Keyword Groupie.
If you want help improving your SEO rankings please feel free to schedule a call with me!