January 13, 2022
Posted by:

JPM 4 Marketing

Categories:

Content Strategy, Digital Marketing, Keyword Strategy, Legal Marketing, Organic SEO Strategies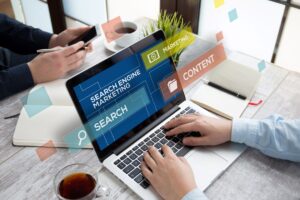 As with everything in Digital Marketing, your keyword plan needs to be reviewed at least once a quarter.  Setting a keyword review and planning a week every quarter will keep you ahead in the SEO game.  
Reviewing your keyword plan quarterly and making any necessary adjustments requires research into the latest keyword trends and searches within your industry.  If you are doing any type of Google Ads, you have access to their Keyword Planner. While many people utilize this tool for their Google Ads, it can also be useful for your SEO plans. You can use this tool by entering keywords you think make sense for your law practice or you can put your website url for Google Ads to make recommendations for your website or even a specific page on your website.  
Google Ads will give you several ad words and then list bid ranges for those keywords.  For SEO we just want to identify the keywords that are driving the most traffic to your website. Once you think you've identified the keywords you want to focus on during the next quarter, you can go to another free resource, Google Trends, to further determine your keyword list and compare similar keywords to see which ones have higher search volume. 
If you have more than one location, you will want to determine how you will geo-target your keywords as part of your keyword planning process. This requires additional research on your part to find out which locations need more traffic and if there are any specific keywords that work well in one location but not in another. 
The best way to organize your keyword plan is to create a spreadsheet with each month listed, the number of SEO Pages/ Blogs you will develop in each month, the title for each page/ blog, the geo-target for the content, the keywords needed for inclusion in the content, and the location on your website you will be placing the content.
This is a laborious process but if you follow it consistently you will see positive results!
If you need help creating a successful marketing strategy and improving your results, please feel free to schedule a phone appointment with me.