May 27, 2021
Posted by:

JPM 4 Marketing

Categories:

Branding, Business plans, Digital Marketing, Legal Marketing, Marketing ROI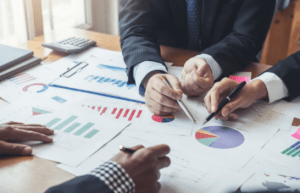 Most law firms will need to hire or replace a marketing agency to grow their practice. It's important to understand that just like all law firms are not the same, neither are marketing agencies.  With so many options and marketing channels available today, many marketing agencies specialize in types of marketing channels and areas of marketing specialties.
Partnering with the wrong marketing agency will cost you money and opportunities to grow your practice.  Many agencies will try to impress you with technical terms and impressive software.  This is smoke and mirrors! To be successful, your marketing agency needs to take an individual approach to your campaign and create original content and design.
To hire the best agency for your law firm, consider incorporating some of these tips into your selection process.
1st, take the time to determine what your marketing goals are for the near future.  Do you just want more clients? Do you want more big case clients? Do you want more clients in a specific area of your practice?  Write down your goals for your marketing strategy.
2nd, assess how much time you can invest on a weekly basis in communicating with your marketing team/ agency.  Knowing your availability will help you select a marketing agency that's a good fit for your practice and your goals.
3rd, select a handful of agencies that appeal to you.  Ask some friends in the legal profession for recommendations, search online for legal marketing agencies, search on LinkedIn for legal marketing agencies.  Remember, you do not need to have a local agency, most legal marketing agencies have clients all over the U.S. Keep your focus on agencies with experience in legal marketing.  Law is a technical profession with many rules and you don't want to be teaching a firm the legal business.
4th, research your selected agencies online and narrow your  list to 3. Reach out and start a conversation with your 3 picks.  Once you've spoken with them, determine which agency seems to be the best fit for your personality, business styles and goals. Review websites and blogs they've written for other clients to make sure they are creating unique content and not taking a cookie-cutter approach.
5th, once you've made your choice, review your contract carefully. Make certain you fully understand what your contract includes and what it does not include. It's important to agree to a contract that works for your needs!  Don't hesitate to make changes and ask for specifics that are not included in a standard contract.
If you need help creating a successful marketing strategy and improving your results, please feel free to schedule a phone appointment with me.