May 5, 2022
Posted by:

JPM 4 Marketing

Categories:

Branding, Content Strategy, Digital Marketing, Legal Marketing, Organic SEO Strategies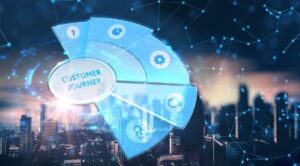 Attracting new clients in today's market requires implementing a marketing strategy that uses multiple channels.  Ideally the channels will take the users through a process that leads to retaining your legal services and transforming clients into advocates.
The most common complaints clients' make about bad experiences are:
Difficulty managing a firm's processes

Negative experiences with staff

Compromising a client's personal security

Waiting to long on hold when calling

Having their feedback ignored
More often than not, your user's first interaction with your Law Practice will be through your website. To make the experience positive make sure your website provides value and makes users feel like their time was spent well. Make your website easy to navigate, the simpler the better!  Make sure your website is ADA compliant so that people with disabilities can access your website.
Include personal content on your website about your team, your attorneys, yourself, anyone who contributes to the practice.  Include multiple images on your website to make it aesthetically attractive and improve your SEO results. Sharing personal content and images will help your create an emotional connection with users.
Provide an easy way for people to schedule a consultation or contact you on every page. Keep your pages consistent in appearance. Think about the pain points users encounter and how you can structure your marketing strategy and internal teams to provide superior customer service.  While many users do much of their research online most still prefer to speak with your office at some point during their journey.  Make sure potential clients can easily reach someone when they call.
Client expectations today are high and they can easily share their experience with the world online. Paying attention to how your clients experience your law firm will pay off in big dividends!  
If you need help creating a successful marketing strategy and improving your results, please feel free to schedule a phone appointment with me.