June 16, 2022
Posted by:

JPM 4 Marketing

Categories:

Branding, Keyword Strategy, Legal Marketing, Organic SEO Strategies, SEO Strategies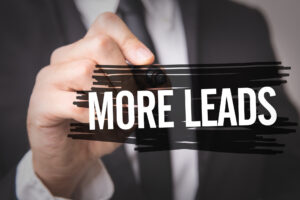 Off Site SEO, sometimes called Off Page SEO, simply refers to SEO content that is not posted on your website. This type of SEO is one of the most effective ways to build your local presence and generate additional leads. Off Site SEO can also improve your rankings with search engines.
Examples of Off-Site SEO include link building, social media, review management, guest blogging, Google My Business optimization and influencer marketing.  
One of the simplest ways to optimize your Off-Site SEO is to fully complete your Google My Business profile, including the services and product sections. You'll also want to claim your listing on any review sites like Yelp, AVVO, Lawyers.com, Martindale-Hubbell, Find Law and any other local sites in your community.  When you claim your listing or create a profile, make sure that your practice name, address, and phone numbers are the same on every listing. If your listings are not consistent search engines will not fully recognize your practice.
Social Media is another way to build your Off-Site SEO presence.  Providing consistent and relevant content across all your Social Media channels is the key to optimizing your local ranking. Creating a posting schedule monthly is the best way to ensure that you are actively posting and managing your social media.  Outsourcing this area of your digital marketing strategy is often the best way to build an engaging and effective online presence. 
Posting Off-Site content is only one part of the equation. Doing research to develop topics, performing keyword research, and staying on top of search engine algorithm changes is a critical component for success. In short, Off-Site content development can easily be a full-time job. Again, outsourcing these responsibilities can make your Off-Site content strategy more effective and efficient. 
If you need help creating a successful marketing strategy and improving your results, please feel free to schedule a phone appointment with me.