March 25, 2022
Posted by:

JPM 4 Marketing

Categories:

Content Strategy, Digital Marketing, Keyword Strategy, Legal Marketing, SEO Strategies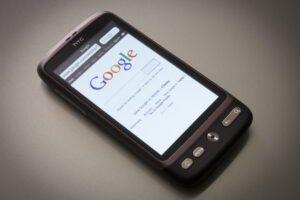 Understanding current trends at Google can help Law Firms take advantage of updates to create more effective marketing strategies. Coming out of two years of pandemic, we've seen changes in how people have adjusted to our new normal. These changes include how they search for professional services. More and more, people seek recommendations and information online.
An area that continues to grow rapidly within Google is their Local Service Ads (LSA's). LSA's provide Page 1 top of Page exposure for companies that have become a Google Guaranteed business. When you sign up for Local Service Ads, you automatically become a Google Guaranteed business. To find out more about the process go here: The Google Guarantee & How To Qualify for Local Service Ads
Another trend in Google is "Near Me" searches. It is typically used as an extension to a user's search term, "divorce attorney near me". Historically this has been used for searches like restaurants and entertainment but has been gaining traction in searches for attorneys. 
Long-tail keywords are becoming a more popular SEO tactic. These keywords are more specific and less common than the most competitive keywords.  They are more focused and specific. For example, a keyword might be "auto accident attorney" a long-tail keyword would be "best auto accident attorney in los angeles"
Google continues to focus on making searches easy for users. One of the ways they do this is by using "snippets."  Snippets are small bits of information that appear to help a user determine if that website is a good match for their search. Performing keyword research and writing content that is well matched to user search intent is one of the best ways to have your content appear in a featured Google snippet. Structuring your content in an easy to digest way for readers will also help. An example of this would be creating content that provides lists, such as:  "The Top 3 Things to Do After an Auto Accident".
Reviewing your website and updating content to take advantage of current trends in Google, is a strong strategy to help your law firm rank on page 1 of searches. 
If you need help creating a successful marketing strategy and improving your results, please feel free to schedule a phone appointment with me.