October 5, 2022
Posted by:

JPM 4 Marketing

Categories:

Digital Marketing, Legal Marketing, Local Marketing, SEO Strategies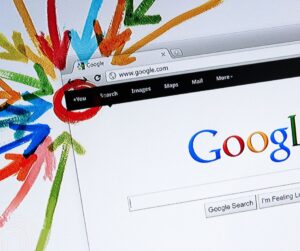 Marketing is a critical component of any legal practice. Law firms tend to focus on print advertising or increasing website traffic through blog posts, overlooking an important fact that could increase their visibility and, ultimately, their revenue: many people search for law firms via Google. As such, one of the best ways for law firms to advertise is to create a Google Business Profile. 
What is Google Business Profile?
Google Business Profile is a free tool that allows companies to manage their online presence across Google. You can use Google Business Profile to create a profile for your law firm. The default profile will contain limited information. If you verify your Google Business Profile, though, you can add information like your business hours, website, contact information, and street address. Google uses an algorithm to rank Google Business profiles, and the accuracy and completeness of your information can impact your rank in Google searches. As such, it is important to include as much information about what makes your firm unique as possible. 
Use Google My Business to Market Your Law Firm in Your Area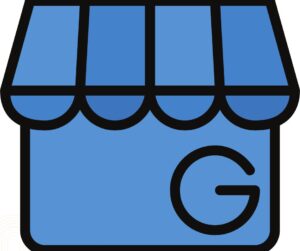 In addition to adding information about your firm, you can increase visibility by adding keywords in your description, which can increase your SEO results. It also helps to add photos of your office or attorneys; while it may seem unusual for a law firm to include pictures on their Google Business Profile, businesses that add photos get over 30% more clicks through to their website and over 40% more requests for directions than businesses that don't. 
You can use your Google Business Profile to interact with current and prospective clients. For example, you can read reviews and respond to questions. You can also set up direct messaging, which allows you to communicate directly with people seeking information about your firm, and set up alerts so that you do not miss any inquiries or comments. Additionally, you can publish updates on your Google Business Profile, create a Frequently Asked Questions section, and notify people of upcoming events. Google also offers a free marketing kit to all companies that have a verified Google Business Profile, that they can use to market both online and offline.
Once your Google Business Profile is established, you can obtain key analytics about your local search performance and audience. Google compiles information on performance metrics like the searches people use to find your business, the number of unique visitors to your profile, and the number of unique clients that request directions to your firm. Metrics are also available regarding how people communicate with your firm, like the number of people that click the call button to contact your business, click your website link, or start conversations through messages. You can then use the metrics to modify your page information to help you increase visibility among local customers. Ensuring that your information is accurate and up to date can help increase traffic to your Google Business Profile as well. 
If you need help creating a successful marketing strategy and improving your results, please feel free to schedule a phone appointment with me.