October 10, 2020
Posted by:

JPM 4 Marketing

Categories:

Content Strategy, Digital Marketing, Legal Marketing, Marketing Demographics, Organic SEO Strategies, SEO Strategies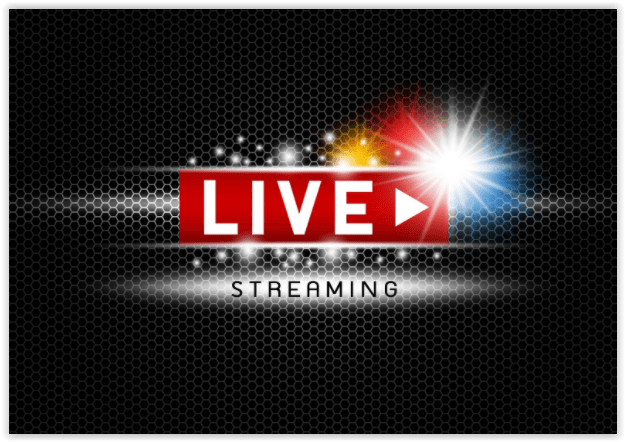 Even before Covid-19, live streaming was gaining in popularity.  Once we realized we were in the midst of a pandemic live streaming increased 73% (from Feb 2020 to Mar 2020). With more businesses working remotely and finding ways to stay connected with their audience, live streaming is gaining in popularity by leaps and bounds. In today's market and going forward, live streaming should be part of your marketing strategy. In addition to reaching new audiences, most platform feed algorithms favor live content.
The most popular platforms for live streaming are Facebook, YouTube, Twitter and Instagram. If you are a Business to Business company then LinkedIn Live would be your best choice. Just like video marketing, with a live stream format you need to have a plan and a focus. 
First, RELAX!  One of the appeals of live streaming is the more laid back authentic feel to it. Using an informal location works well and don't be afraid to dress a little casually, even if you're a professional like an attorney or doctor. Creating an informal presentation makes you more relatable and develops trust with your audience.
Always be prepared.  You shouldn't use a script but you do need to have a goal for the presentation.  Make a list of bullet points you want to make sure to touch on during your event. This will keep your presentation moving  along smoothly without seeming rehearsed. Check out some of your competitors' live events and make yours different. There is a reason talk shows on TV and radio are so popular, it's because they have guests!  If you know someone in your industry that's a key opinion leader, invite them to join you. 
Determine what audience you want to reach and what venue will work best for that audience.  Then have a plan for getting your audience engaged. Unlike videos, with live stream events you want to go a minimum of 15 minutes but don't force yourself into a timeline, an hour is good too. Take time during your presentation to answer viewer questions.  The longer you are live and getting new viewers the higher your event will rank on the platform you are using.
The next step is to promote your event!  Start doing this at least a week before the event and be creative with your teasers. If you are going to have a key opinion leader with you make sure to promote that person, if you are going to show your audience how to do something create some intriguing promotions.
Use visual aids and show them during your event.  The ability to appeal to people visually is one of the largest appeals of live events so take advantage of it.  Show them how to do something, show them a product, and make your event an experience.  A good example of a well done live stream are the shows on the cooking channel.  While these are TV shows they are a form of live streaming.  The rule of thumb is show, don't tell.
When your event is over, reach back out to the viewers in the next few days. Also, you will want to make sure the event is available online for people who want to view it at a later date.
For a simple one camera live streaming event make sure you have these basic tools, a camera with HDMI output, at least 4GB of Ram memory on your computer, a microphone, live streaming software (here's a link to some top ones: Best Streaming Software 2019, an internet connection with upload and download speed of 10Mb and a hard wire to connect your camera to your camera.