February 4, 2022
Posted by:

JPM 4 Marketing

Categories:

Digital Marketing, Legal Marketing, Marketing Analytics, Marketing Demographis, Website Design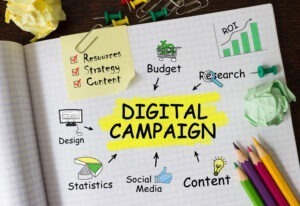 If you work with a marketing agency you most likely pay a monthly management fee. In my experience, many clients don't understand what services they receive for that fee. Sometimes they aren't receiving the service they should be getting for the monthly fee they pay.
Digital Marketing agencies usually charge a management fee which helps ensure that your digital presence, paid campaigns and SEO keywords are performing well for you.  Providing monthly or sometimes weekly analytics reports is part of the service you receive for these fees, but mostly you're paying for an experienced marketing professional that can interpret the data from these reports and apply it to your campaigns. In other words, you're paying for real world experience that can maximize your digital marketing within the limits of your budget.
Typically, a monthly management fee includes:
A professional digital marketing manager assigned to your account.

Monitoring of your website activity including visits, 1st time users, bounce rates, demographic data, site speed and site accessibility.

Lead tracking (if applicable).

Monitoring links within your website and making navigational adjustments. Website links can be finicky!

Monitoring keywords and their corresponding landing pages on your website.
There are many newer digital agencies that have entered the legal marketing space within the past few years. Make sure that when you interview any new digital agency that they can adequately explain analytical data by applying it to your account.  Many agencies can regurgitate technical terms and meanings but don't have the experience to apply those analytics to real world marketing. They aren't able to add significant value to your insights. 
If you don't understand the analytical data and relevance for your account, always ask your marketing agency how the data applies to your situation.  For example, if your bounce rate has increased recently, ask Why? What causes this to happen?  How can we improve it? 
If you need help creating a successful marketing strategy and improving your results, please feel free to schedule a phone appointment with me.