March 3, 2022
Posted by:

JPM 4 Marketing

Categories:

Branding, Digital Marketing, Instagram, Legal Marketing, Marketing ROI, Social Media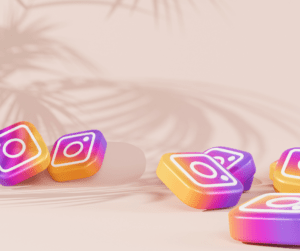 In a recent article, we talked about the various demographics for each Social Media Channel. For this article we'll discuss how to create posts that resonate with most Instagram's users. 
71% of Instagram's users are between the ages of 18-29, 42% of them have household income that exceeds $100,000 per year and 49% have college degrees. When crafting messages for users it's important to keep these demographics in mind. Instagram is much more of a visual medium than other social media channels.
Let's use a family law attorney as an example. Instagram is an image and video driven channel.  For Instagram, the law firm may want to create posts and videos that promote prenuptial agreements and child custody services.  Posts can show images of attorneys with their specialties, highlight reviews, promote upcoming webinars or blogs, and support local and national holidays.
On Instagram make sure you use your brand colors on all your images and posts. This creates consistency and brand recognition for your followers. You'll also want to use several hashtags in your Instagram posts. 
Research indicates that Instagram users respond to authenticity more than other platforms. Using Instagram stories is a great way to connect with audiences. One of the best ways to create authenticity is to post "behind the scenes" photos. Post an after hours work photo or work from home photo like this one: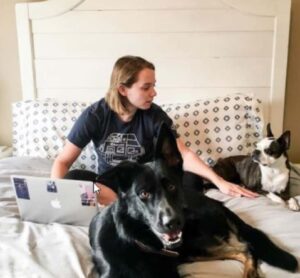 Creating a story for divorce would be a great way to show users the typical stages of a divorce. Creating a story that shows how the divorce attorney handles a case from start to finish would be an effective way to promote your brand on Instagram.
Instagram offers law firms a platform to express themselves creatively and engage with younger audiences. Remember to stay true to your brand and personality and have fun with your posts!
If you need help creating a successful marketing strategy and improving your results, please feel free to schedule a phone appointment with me.