March 11, 2022
Posted by:

JPM 4 Marketing

Categories:

Branding, Content Strategy, Digital Marketing, Keyword Strategy, Marketing ROI, SEO Strategies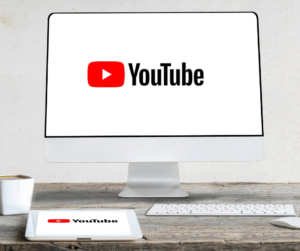 YouTube continues to grow and become a regular part of American life. Establishing a YouTube channel for your law practice gives your audience another way to view content and engage with your brand. While YouTube may take you outside your comfort zone, I think you'll find the results are worth the effort.
Around 81% of American adults use YouTube, 91% of adults between the ages of 30 and 49 are YouTube users with 89% of users having a college degree. 90% of YouTube users have annual income of $75,000 or higher.
YouTube is an excellent way to drive additional traffic to your website. YouTube users report feeling that YouTube provides a more personal and familiar connection than other social media channels. Posting videos can be done in many ways, including a simple video introducing yourself, animated videos that explain legal topics in an easy-to-understand way, or addressing current legal cases in the news. Sharing your expertise through YouTube creates a strong connection with your audience.
When you're developing content for YouTube, think of how you would connect with people during an initial consultation with them.  Use tags, keywords, and descriptions just like you would for any digital content. Find ways to make yourself stand out from your competition. Always create content that is client centric and useful. Don't be afraid to toot your own horn either! If your firm has won awards, let people know!  Here's an example of a fun "Toot Your Own Horn" video:  Latham & Watkins
This is a good example of a law firm that does a good job of creating an explainer video in a personal, approachable way. How a Personal Injury Lawsuit Works. This attorney does a good job of keeping the content relevant and client centric.
There are many agencies and freelancers who specialize in video content.  If you aren't comfortable creating your own videos, reach out to a specialist or ask your current marketing agency for a referral. 
If you need help creating a successful marketing strategy and improving your results, please feel free to schedule a phone appointment with me.