April 15, 2022
Posted by:

JPM 4 Marketing

Categories:

Branding, Content Strategy, Digital Marketing, Legal Marketing, Website Design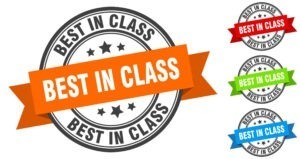 Creating a website that your local community views as a resource is the ultimate success for any law firm, large or small. Whether you already have a website or are in the process of building one there are some features that can help you become a go-to resource for your target market.
First, create a responsive website that is easy to navigate. A website that loads slowly or is difficult to navigate is a sure way to turn users off. Make the site as simple as possible and get your message across as soon as a user lands on your home page. This business law website is a good example of an easy to navigate website with strong branding.  Bend Law Firm
Second, clearly show users which areas of the law you practice. Users will want to quickly find out if you provide the type of legal help they need. While you're creating a layout that makes your services easy to find, also make it easy for users to contact you.  Not only will this encourage users to schedule consultations, by having multiple pages on your website with contact forms or call buttons will allow you to identify the best performing pages on your website.  This firm has a website that is a good example:  Kinchloe Law
Third, highlight your reviews. Research indicates that more than 80% of users will look at reviews to determine whether they should hire a specific Law Firm.  Not only do good reviews help convert website visitors to clients, they help give your Law Firm authority which makes you rank higher in organic searches.  Always ask for reviews from happy clients and make sure you post your strong reviews on your website and your social media pages. Also create an image that shows your overall Google Rating. This law firm has astutely highlighted their strong Google Rating on their homepage:  Hoglund Law
Fourth, develop trust by consistently posting relevant content and images.  This content ideally educates users about the legal challenges for their type of case, the benefits of an initial consultation, highlights local legal issues that are relevant to your law practice and addresses common questions your clients ask. This law firm does a good job of developing trust: Palace Law
All 4 of the law firms I've referenced are great examples of the best qualities to create a destination website that visitors seek out when they have a legal issue or have legal questions.
If you need help creating a successful marketing strategy and improving your results, please feel free to schedule a phone appointment with me.