August 26, 2021
Posted by:

JPM 4 Marketing

Categories:

Content Strategy, Digital Marketing, Legal Marketing, Marketing ROI, Organic SEO Strategies, Website Design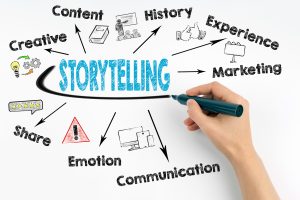 Most legal websites have a section where audiences can learn about the individual attorneys and staff at the law firm. This is always a good idea, but most of these areas within legal websites are missing a BIG opportunity to convert viewers to clients.  
This section of your website is a great area to share YOUR STORY, not just your education, experience and credentials.  Unfortunately, most of the time this part of your website is not given the attention it deserves.  Most law firms treat this section like an online resume. Don't get me wrong, audiences do want to know that you are qualified to represent them, but your story is what will separate you from your competition.  Your story is what will create an emotional connection with your audience. 
If you 're not sure how to rewrite your resume into a story, a good place to start is by answering some questions. Here are a few ideas to help you get started:
Why did you become a lawyer?
How did you choose the city you practice in?
How did you decide on your specific area of law?
What drives you on a daily basis?
What is the most rewarding part of representing clients?
Once you've answered these questions, you can begin telling your story in a meaningful way.  Some lawyers like to write a few paragraphs about their story and then have bullet points for their education and credentials. Others like to weave their story into their education and experience and have a longer professional section on their website.

There is really no wrong way to tell your story and share your education and experience.  Remember to add a few photos that reflect a professional, friendly image.  Sharing a photo of you interacting with someone on your staff or a client is also highly preferred! 
If you need help creating a successful marketing strategy and improving your results, please feel free to schedule a phone appointment with me.