December 13, 2020
Posted by:

JPM 4 Marketing

Categories:

Content Strategy, Digital Marketing, Email Marketing, Legal Marketing, Marketing ROI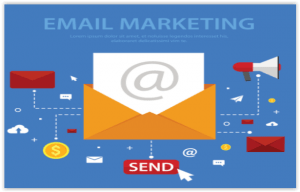 Email marketing thrived during 2020.  Email remains one of the best ROI channels in digital marketing. I want to share some impressive statistics that will make you rethink your email strategy. Sending emails remains one of the highest return on investment strategies you can implement with $1 spent generating an average return of $44. (Optin Monster)
Emails can connect you with your audience in a direct, personal way that other forms of digital marketing cannot provide. Your digital marketing campaigns are not complete without a comprehensive email strategy.
With more people spending extensive amounts of time online in 2020, several email statistics stand out this year.
If you've become a little too laid back with your email marketing campaigns, these statistics prove that email marketing is still an important marketing channel for any business.  Effective email marketing requires time, quality content and consistent calls to action. The writing for your emails should reflect the same level of quality and consideration as the copy on your website.