November 30, 2020
Posted by:

JPM 4 Marketing

Categories:

Content Strategy, Digital Marketing, Email Marketing, Legal Marketing, Marketing ROI, Organic SEO Strategies, SEO Strategies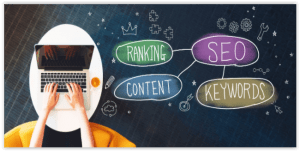 Regardless of the marketing channel being used, quality content is always important for any company's success. As we've mentioned in previous blogs, Google AI continues to get "smarter" and part of that progress is Google's ability to identify and reward quality content by identifying relevant long-tail keywords, recognizing appropriate content relative to your website, and penalizing poor quality, immaterial content.
Good content requires detailed planning.  If you haven't developed a comprehensive content plan for 2021 here are some tips to help you get started.
Review your campaigns from 2020 and make note of the ones that outperformed others as well as the campaigns that underperformed.  Pay special attention to the keywords used in the best performing campaigns as well as the type of images that were used. Also be sure to include in your analysis how many times a campaign was run and what times and days the campaign ran.
The term "content" includes images as well as text.  Are your campaigns including images, infographics or videos? If not, make sure you incorporate this type of content in your 2021 content strategy.  Google recognizes these types of content and rewards your with higher SEO rankings when you are using it.
Choose a format for your content calendar.  You can create your own using Google Sheets or Excel, or you can use software designed specifically for content scheduling.  Here are a few of the top software programs to consider:
Determine what digital marketing channels you will use in 2021. Creating a plan for promoting your content is as important as creating the content.
Create your 2021 content schedule.  Make a calendar for different stages of your sales funnel, create content now for at least the 1st Quarter of 2021.  At the very least you need to have a 1st draft of your content for 2021.  Create a weekly schedule of content showing what time and day you will post content.  At a minimum a comprehensive content schedule should include; PPC ads, Social Media Posts, Emails, Blog Posts and Social Media Ads.
By creating a content calendar you and your team have a visual view of your marketing activities.  Based on a survey from CoSchedule, companies who are organized are 397% more likely to report success. The same survey reports that marketers who have a documented strategy  are 313% more likely to be successful.